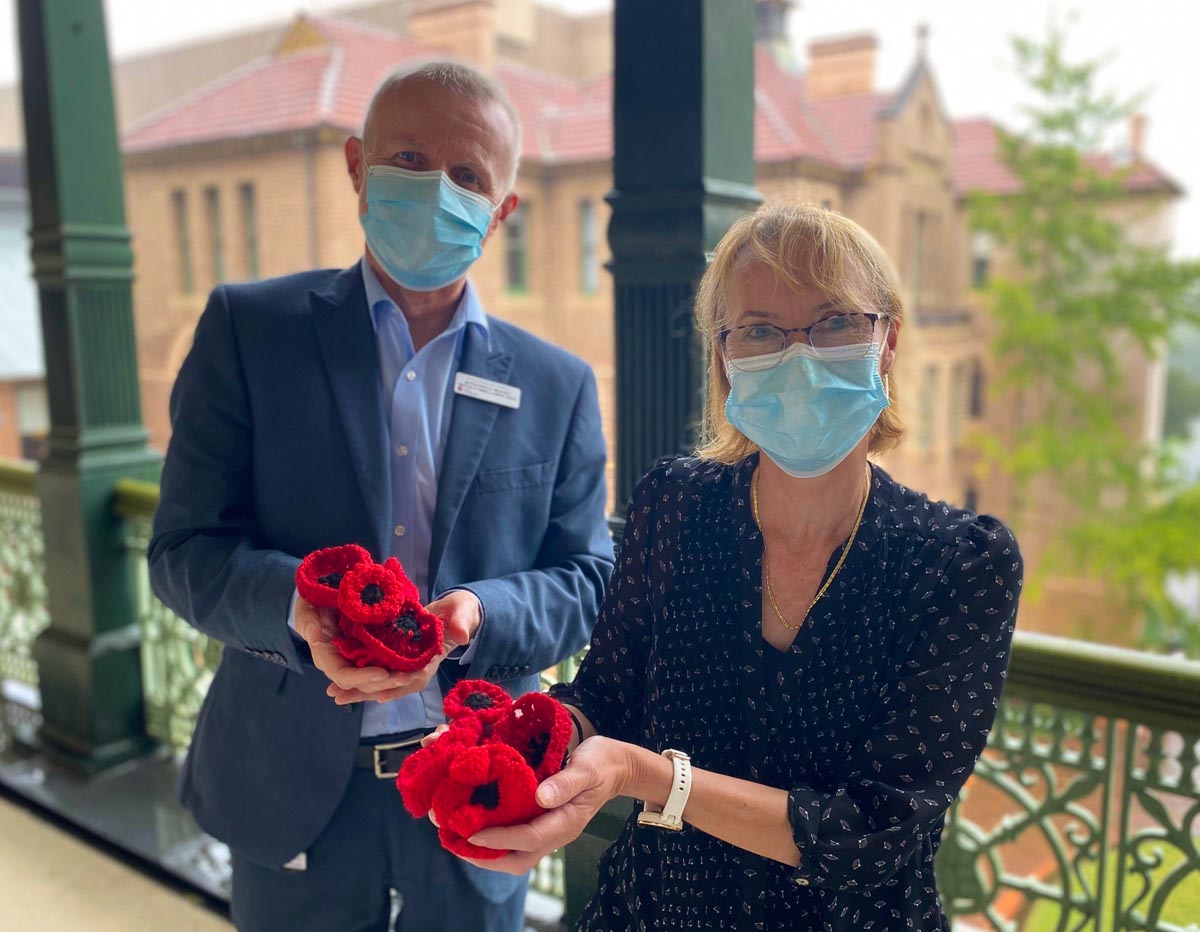 "There was Brechead Meade (a schoolboy of 14) who died a man's death on the parapet of the German officers' trench. There was McCarthy, "gun" shearer of Queensland, crack shot of the battalion- sniped while cleaning his beloved rifle. Last, I think of Fred Hawke, father of a family, a decent fellow quite out of place in war, yet if ever a man earned a VC Fred did."
These words by her grandfather will no doubt occupy the thoughts of nurse manager Ann Hodge at the Remembrance Day observance on Friday in the poppy- strewn across from the historic Nightingale Wing in the courtyard of Sydney/Sydney Eye Hospital.
Lieutenant, Russell 'Digger' Hodge, 1st Australian Pioneer Battalion, (pictured) was 18 when he landed in Gallipoli and then went to the Western Front. Later he wrote an account of his service in the 1914-18 Great War, which Ann treasures.
The Nightingale Wing is named after Crimean War nursing heroine Florence Nightingale and the notion of filling its courtyard with crocheted poppies for Anzac Day this year came from Ann.
"The colourful, attractive, and meaningful display was so well received by staff and volunteers who visited the hospital that it has been decided to repeat it for the Remembrance Day Service," said Ann.
Linda Boney proudly holds a photo of her father (courtesy ABC News)
Another staff member, Linda Boney, also reflects on this day, recalling her father, Percy "Gunner" Suey who served in another war, another time. Linda is the Aboriginal Liaison Officer at Sydney / Sydney Eye and Prince of Wales Hospital and her dad volunteered in 1941 and joined the 2/15 Field Regiment.
In April 1942 he was reported missing in Malaya and was captured by the Japanese. When Singapore fell, he was sent to notorious Changi Prison where he suffered head injuries protecting a fellow prisoner from brutal guards.
ABC story reproduced with thanks.
Thank you to all who have contributed to our field of poppies. Lest we forget.