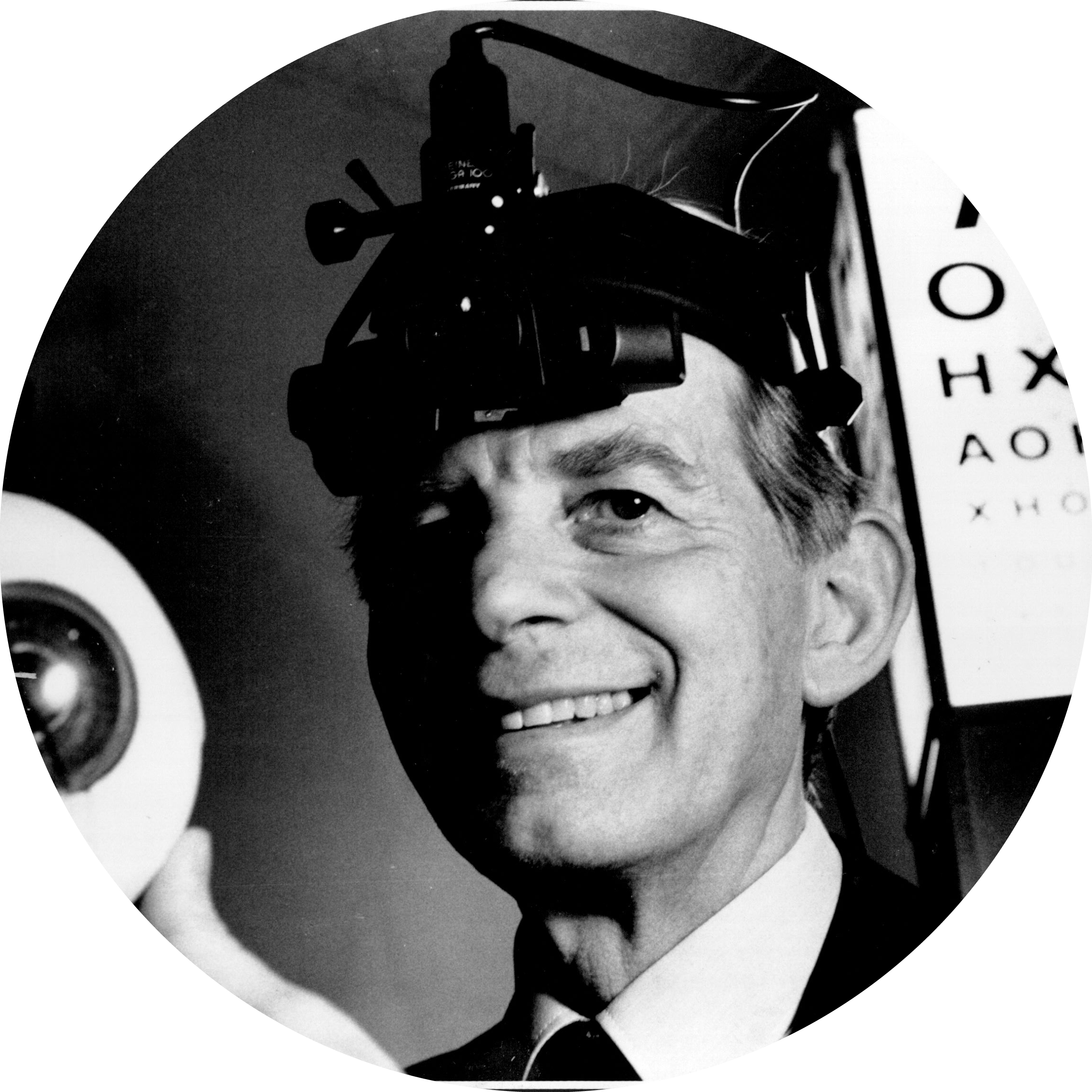 In 1981, three Sydney ophthalmologists Professor Francis (Frank) Alfred Billson AO (pictured), Dr Frank Lane Ritchie CBE, and Dr John Wallis (Jack) Hornbrook had a vision to improve eye health services in the city they called home.
This vision gave rise to the creation of the Sydney Eye Hospital Foundation and collaboration among doctors, nurses, volunteers, patients and philanthropists. By working together with our community, the Foundation continues to thrive and expand, driving excellence in eye care for all.
We're dedicated to improving eye health for all, now and in the future. We do this by working with the community to fund programs that provide equal access to care at Sydney Eye Hospital while also investing in scientific research, specialised equipment, and the ongoing training of ophthalmology specialists.
The Foundation's culture is friendly, collaborative, stakeholder centric, and focussed on making the best decisions to support win-win outcomes for Sydney Eye Hospital's patients, eyecare teams, and supporters of the Foundation.
Patient centred
Supporting the best treatment outcomes for the patients of Sydney Eye Hospital is at the core of everything we do.
Excellence
Striving for excellence in all our activities in support of Sydney Eye Hospital as a Centre of Excellence in patient care.
Collaboration
Working collaboratively with like-minded organisations externally and at the Sydney Eye Hospital campus to deliver improved patient outcomes.
Transparency
Ensuring that our fundraising, investment and allocation of funds decisions meet the highest standards of governance and social responsibility and impact.
Australia's First Hospital,
written by Caroline Wilkinson
Australia's First Hospital, written by Caroline Wilkinson, tells the stories from starting as a tent hospital with the arrival of the First Fleet in 1788 to the current working hospital known as Sydney and Sydney Eye Hospital.

Now available for purchase online. Australia wide delivery is $10. Local Pick-up from the Sydney Eye Hospital Foundation office – Centre Block Sydney and Sydney Eye Hospital, 8 Macquarie Street, Sydney NSW 2000.

Support our vision to save yours.